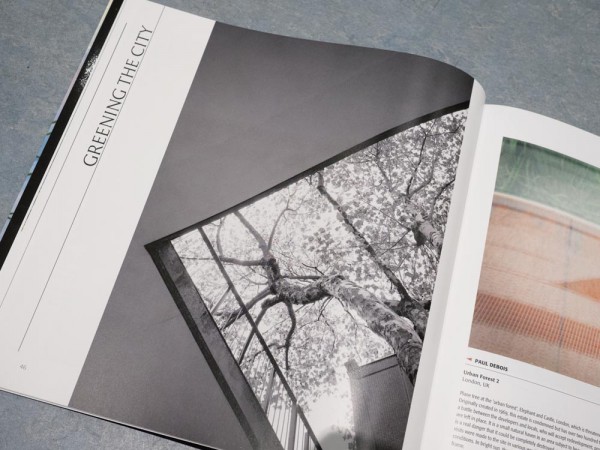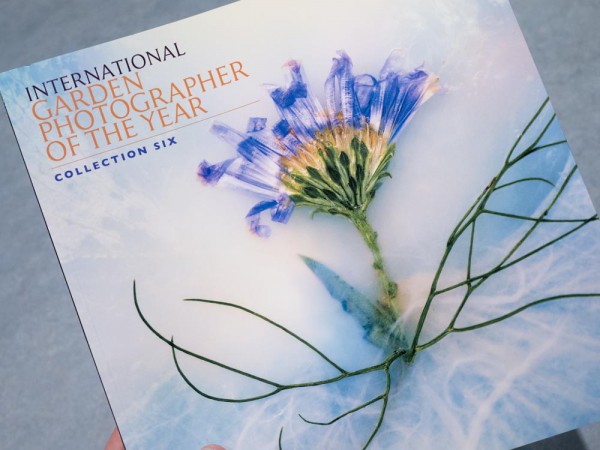 Pleased to recieve a copy of the International Garden Photographer of the Year Book (collection six) this week, with one of my images, the 'Urban Forest' in London.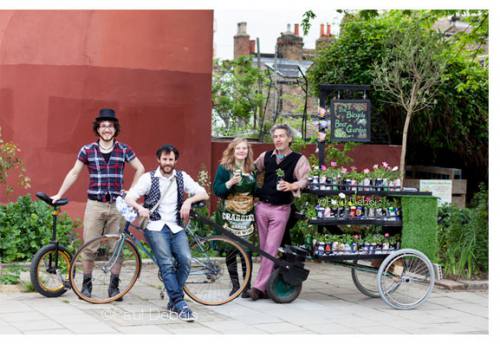 A gallery of photographs from my tour of Chelsea Fringe Gardens. The Fringe, in its inaugural year, is a new garden festival, directed journalist and author, Tim Richardson.
From their website :
"The Chelsea Fringe festival is a brand new initiative, entirely volunteer-run in its first year. It's all about harnessing and spreading some of the excitement and energy that fizzes around gardens and gardening. The idea is to give people the freedom and opportunity to express themselves through the medium of plants and gardens, to open up possibilities and to allow full participation.  Entirely independent of the RHS Chelsea Flower Show (though acting with its support), the Fringe will explode out of the showground geographically, demographically and conceptually. It will range from grassroots community garden projects to avant-garde art installations. Our open-access principle means that just about anything goes – as long as it's interesting and on the subject of gardens, flowers, veg-growing or landscape".
Tony Heywood & Alison Condie's underground landscape installation 
In February I recieved an email inviting me to submit a photograph to an exhibition. Photographers get these all the time, and as many are from commercial operations, I very nearly didn't give it the time of day. But as one of my images, 43 Gardeners' Hands, had already been selected, it caught my eye. I read the small print and after a couple of emails with the organizers from Orticola di Lombardia, it turned out to be a genuine and very well planned show entitled 'Small Garden' in the Galleria d'Arte Moderna di Milano. It is part of an annual show called 'Orticola', which is staged every May in Milan in the public gardens in the Via Palestro.
The curator was Iaia Gagliani, who  selected botanical work from 20 photographers worldwide. Nikki de Gruchy was the only other British photographer involved, so it was a great priviledge to take part.
In the end two different images of mine were actually exhibited in the show itself, though others appear in the presentation slide show (see below).
The show runs from 9th to 20th May 2012 at: Galleria d'Arte Moderna di Milano – Via Palestro 16 – Milano
The full list of participants:
Earlier in the week I had the opportunity to spend a day wondering around Milan after attending the 'Small Garden' exhibition at Galleria D'arte Moderna di Milano.
This year I have been lucky enough to have a single image selected in the final of the IGPOTY competition and have a portfolio commended. The exhibition will be on show at Kew Gardens from May 14th.
The single image is a portrait of a gardening team in the WW1 cemetery at Le Trou Aide Poste, near Lille, Northern France. This photograph is based on an image, taken around 1920, of a team of War Graves Commission gardeners. It is part of a story on the Fromelles Cemetery near Lille, opened in 2010 for the reburial of British and Australian WW1 soldiers, whose bodies were discovered in a mass grave in 2008. The gardeners still work in teams, and move around various cemeteries in a particular region. Many are second or third generation, and are related to the original gardeners, many of whom fought in WW1. Kneeling on the right is Jean-Pierre (Jimmy) Macdonald whose British grandfather fought in the war and who settled in France in the employ of the War Graves Commission. For more information and images see www.pauldebois.com and look at the Fromelles gallery.
The Polaroid SX-70 portfolio was based on a photograph I took at Kew Gardens in 1982 as a photography student. Using the same camera, along with newly-released film I returned with the aim of capturing the atmosphere of this building, creating a 'retro' feel, with soft, almost monochromatic images. Polaroid SX-70 film was discontinued many years ago, but new film has been released, made by a company who bought what was left of the original Polaroid factory. This film has its own peculiar characteristics, but like the original Polaroid, produces very soft images – optically and tonally. The Palm House has lots of shade and I had to think in terms of black & white as the film could not render colour very well in these conditions. The photographs are not intended as literal portraits in the conventional sense.
The full size images can be seen in the previous posting 'Shake it like a Polaroid picture'.
On Friday I hung 10 photographs in one of the galleries at Fulham Palace as part of a small exhibition which will run until early summer. The colour images are from a series which was inspired by fabric designs on a garment called a Mantón de Manila, or Manila shawl, which is worn by Spanish women. For more information see www.pauldebois.com. The black and white images are abstract flower studies from a series called Light and Line.
It's strange. In picture terms, people's perception of reality is often hampered by a literal interpretation. A camera never lies. I suppose this is debatable – the choices a photographer makes when creating an image  can distort  perspective in a particular scene. But this is usually intended to create interest rather than to misinform. Most of the time.
In 2009 I had a print exhibited in the Association of Photographers Open exhibition. A moody shot of St Paul's Cathedral – unusual, but not controversial. Or so I thought.
"It must have taken ages to 'Photoshop in' the trees," is the usual comment. It happened again yesterday.
"No, it's one shot".
"But there aren't any trees next to St Paul's Cathedral".
"Look from The Tate Modern," I reply. It sometimes takes a bit of explaining, and it isn't always believed. Computer trickery is always assumed.
So this is how I did it.
Technique – 50mm lens, Canon 5D MKII. I stood with my back to the coffee cart at the Millennium Bridge entrance of the Tate. Click. Simple!
As noted in the post on 30th August, Kodachrome processing finally ceases on 30th December 2010. To celebrate the end of an era, the Association of Photographers are staging an exhibition of work by AOP members taken on this classic film. I heard this week that two of my images have been selected.
The exhibition runs from 18th January to 10th February 2011. More information, along with travel details, will be available on the AOP website, though as I write, the announcement has not been published.
There are two new exhibitions where I have photographs on display, both in London. The first, Shades of Winter, is a joint exhibition at Fulham Palace, with photographer Caroline Ames. I have 10 of the Pinhole Impressions series on display (see previous postings) and Caroline has 10 photographs of Fulham Palace, taken last winter. A large version of 43 Gardeners' Hands is also on display. This runs from 24th November 2010 to 27th February 2011. For more information and travel details, see the Fulham Palace website.
The second exhibition is the Red Dot charity auction at the Association of Photographers Gallery, where I have two images on display.  This is an annual event  where silent bidding starts at £40 for all prints. All profits from print sales will be donated to the charity Photovoice,  a multi-award winning charity based in London. Its mission is to bring about positive social change for marginalised communities, providing them with photographic training with which they can advocate, express themselves and generate income. You can view all images online, or see the images on display at the AOP gallery from 1st December 2010 to 13th January 2011 – Opening hours: Monday – Friday, 10am – 6pm. Visit the website for travel details.
Earlier this year, I was invited to submit an image to an exhibition called 'Away Pitch' at The Brewhouse Arts Centre in Burton on Trent. Curated by artist Vitor Azevedo, the exhibition combined art and poetry. Works were placed with local sports people, who recorded their reactions and responses to them in the form of books, photographs and recordings. The launch was held in July 2009 at The Brewhouse, and included a dance performance combining sportsmen and professional dancers, a youth community dance piece and the unveiling of the Pitch exhibition. Over 170 people attended the event that was well received and has since continued to bridge the gap between art and sport in a positive way.
One of my Pinhole Impressions Series, Tilia Tomentosa (Lime tree), was placed with Mick Grocott, a referee, who was photographed by Vitor. All works were accompanied by text by poet and playwright Kev Fegan.
Other sports people included Alison Williamson, an archer for Team-GB, Jenny Booth, Gold medal winner at Atlanta 1996 for Paralympic Swimming, sprinter Alex Nelson from Stoke on Trent, Keiran McAvoy, Newcastle under Lyme's Sports personality of the Year, BMX Four Cross Mountain bike rider and boxer Frazer Clarke from Burton Upon Trent.
Vitor is currently working on a book to accompany the exhibition, which will tour the region.