A touch of belligerence?
Kimi Raikkonen's win at the Australian GP yesterday got me thinking about the last win for Lotus in an F1 race. I was reminded about a victory in 2012. But before that you have to go back to 1987 and Ayrton Senna at Detroit. Nice to see this team with a competitive car again.
I couldn't resist going through my archives to find these images of a Lotus 49…the car driven by both Jim Clark and Graham Hill. This particular car was driven by Hill. They are stills from a Top Gear shoot in 1997, with Tiff Needell at Snetterton. (See the clip on You Tube)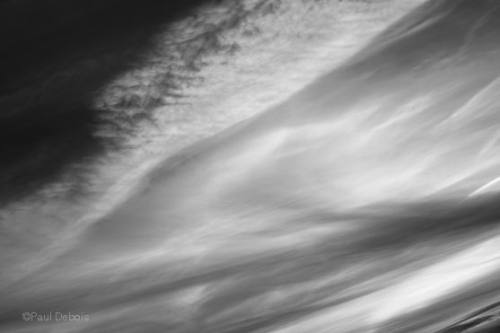 As I spent many years chasing rainbows, sunsets, moonrises or any kind of moody excitement happening in the sky whilst on car shoots, I acquired the knickname 'The Prince of Darkness'. A couple of jornalists in particular knew that if they came out with me, they would always miss their tea. Sorry guys!. Old habits die hard. But here are some shots for you, without tin boxes!.
I found these photographs whilst searching for something else this afternoon. Taken a couple of years ago, they illustrate the spectacular cloud formations that can occur at certain times of the year on the Alantic Coastline, near Cape Trafalgar.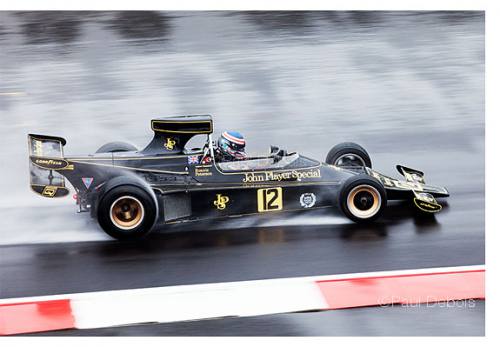 The last Grand Prix I photographed was the US GP at Indianapolis in 2003. So when I visited Silverstone last weekend, I was a bit rusty to say the least. One thing I had forgotten though, was the need to wear ear plugs. My ears haven't rung so much since standing too close to the P.A. system at a Who concert in the early eighties.
As always, the support races bring out historic cars which included the beautiful Ronnie Peterson Lotus 76 JPS (above).
Below are three generations of Marborough, Marlborough-Mclaren, Mclaren-Mercedes cars from 1973, 1982 and 2012 respectively. I'm not sure it's strictly correct to group these three cars together, but it does show the evolution of styles from the early 1970′s.
A couple of weeks ago my wife informed me that my calendar was still on the February page. Although not normally one to worry about small life details like this, it did bring about a small rearrangement of detritus around my computer. Mainly putting pens away.
But I did have a crack at sorting out my office pinboard. After peeling away layers of post it notes with computer passwords, obsolete account details and phone numbers, the tidy-up revealed a Grand Prix pass from 1985. Scarily, this may well have been there for 26 years. Not sure if it's a record, but it's surely worth a shout.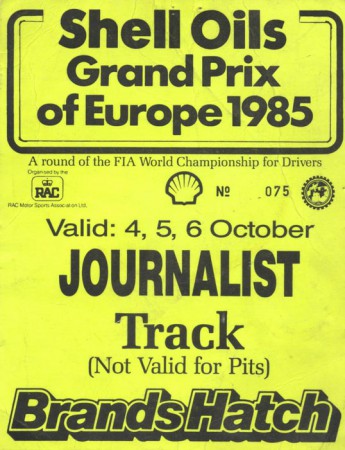 I never saw the race on TV, so I had a quick search to see if I could find any footage – and found this yesterday:
http://news.bbc.co.uk/sport1/hi/motorsport/formula_one/8703637.stm
The 1985 European Grand Prix at Brands Hatch was the first race I attended, and, from memory, was my first freelance car shoot. And as the rooky snapper, I was told to stand at the end of the main straight to record the start. With hindsight, it's probably the last place you want to be – hence me being told to stand there. If an accident is going to happen, that's where it will be. I nevertheless did as I was told – and was scared witless. Nothing actually happened, but I remember being hit by a wall of heat and showered with tyre rubber. On the fear factor stakes, it's up there with being buzzed by a Spitfire, lying down at a track in front of Tiff Needell doing 207mph in a Maclaren and getting married.
The race saw Brummy Nigel Mansell take his first checkered flag, making it a landmark race for petrolheads. It was also memorable as for me as Ayrton Senna was racing, with him starting on pole. Alain Prost secured the 1985 F1 World Championship by finishing in fourth position.
The footage is worth watching just to hear some of the old names in the commentary, with James Hunt and Murray Walker. Scroll through to about four minutes to see the start. You can see the snappers behind the tyre wall in the second camera position. Then scroll through to 15 minutes to hear the great commentary by Mr Walker, describing Michele Alboreto's Ferrari lapping, then entering the pit lane in flames. It's also interesting to see the pit crews, who are wearing nothing more fireproof than a T-shirt, and look as if they've just had their tea break interrupted.
The support races are always worth a look. Often with slightly less experienced drivers, the action can be quite dramatic. I was talking to a group of marshalls the day before, watching a Renault Alpine race, when I was suddenly aware that they were no longer standing next to me. Not only were they not there, they had jumped into a dip in the ground, and were screaming at me, to get f*** out of it. A car was running wide, and it took off, ploughing into the tyre barrier next to me. One very early lesson – if the marshalls run, so do you. The photos are full frame so it was closer than one would have liked. No idea who this unfortunate fellow was, but he emerged unscathed, with only a dented ego – and possibly without a contract the following season!
Strange how with the passage of time you start to look back with rose tinted spectacles. Three times over the last week I have had conversations about missing the routine of hanging round a film lab after a shoot. For me it was pretty much a daily occurrence, though at the time, I saw it as a real inconvenience.
The last E6 film I had processed was on 21st December 2004. I remember the shoot vividly. A freezing cold day at the Top Gear test track at Dunsfold. Forward 24 hours and a phone call from my lab… "There's a problem with your action shots".  "Are they a bit dark?" I asked. "No, only about four shots have come out on each roll".
I immediately left the Christmas party I was at and headed to the lab in Richmond. Three rolls of film were on the lightbox. Most frames had just half a car. Shutter failure.  My trusty 14 year old EOS 1 had finally given up. The final straw. Digital beckoned.
Even Steve the E6 manager, who was part magician, part agony aunt, couldn't help. He was usually there to reassure me with a cup of coffee. "Push that half a stop and it will be fine," he would say. And he would be right. I frequently ran clip tests – a couple of frames cut off and processed for assessment before running and correcting the remainder of a roll. (See below). Not even he could work his magic this time.
Luckily there were enough useable photographs to salvage the job, which required action images to run over a DPS. More fortunately,  I had used another camera for the rest of the shoot, so nothing else was effected.
Rose tinted spectacles? I went back into a pro lab for the first time for many years last summer. The slightly sweet smell of the warm chemistry, combined with filter coffee did bring back some fond memories. I suppose the time spent at a lab was a debrief session, where you caught up and gossiped with other snappers. This still happens, but in isolation, like much communication now, via  email or Twitter. So would I really turn the clock back? No. For a lot of things, digital is too good.
Last Wednesday I was invited by BBC Gardeners' World to an end of term bash at the Garden Media Guild Awards. All very nice, and I was a finalist in the awards too, with a portfolio of eight images published over the  last 12 months.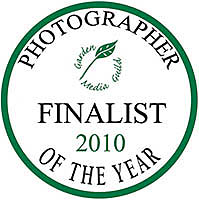 Along with the award ceremony, which was held at the Brewery in Chiswell Street, there was a three course meal. This included a desert that baffled James Alexander Sinclair, who happened to be sitting at the same table. I hadn't heard of a Blackberry Tendance either.
I wouldn't normally go on about a lunch, but I was quite curious about the goody bag that one often gets presented with at large events. As a car photographer I  was lucky enough to travel all over Europe, the US and  Japan, where you would frequently be presented with mementos relating to a particular country – wine, pens, model cars, books and T-shirts to name but a few. But never an axe! It's a very fine axe too. I sat on the tube rehearsing my statement to the police all the way home!
As noted in the post on 30th August, Kodachrome processing finally ceases on 30th December 2010. To celebrate the end of an era, the Association of Photographers are staging an exhibition of work by AOP members taken on this classic film. I heard this week that two of my images have been selected.
The exhibition runs from 18th January to 10th February 2011. More information, along with travel details, will be available on the AOP website, though as I write, the announcement has not been published.
I visited the Morgan factory in Malvern this week. I've never been there before, and it was quite refreshing to be able to walk around a car workshop without being asked to produce  a multitude of passes. A nod from MD, Charles Morgan, was all that was required.
My colleague Peter Nunn came to interview Charles Morgan for a feature – and with the outside hope of driving the new Morgan three wheeler. As this doesn't appear until next year, the best we could do was have a look at the three wheeler pedal car. With a price tag of £3000, it's a luxury Christmas present for all small petrolheads. Really serious ones. Actually, I don't think my old SAAB was much more than this.
Instead we had a drive in the Morgan Aero SuperSports, a more than quick 4.8 litre, V8 engined, two seater. At £120,000, this is for serious adult petrolheads. Although not to my taste, it was fun driving around the Malvern Hills for a few hours.  It was a bit difficult to get in or out and I doubt the Lucie Clayton School of Etiquette would have had an answer for ladies, but it certainly turned a few heads.
Sir John Harvey-Jones in the BBC TV programme 'Troubleshooter' was aghast at seeing what he saw  as  old fashioned work practices in the Morgan factory. Fortunately Peter Morgan, Charles' father, more or less ignored the advice given – so things are pretty much the same. The old Plus 4 bodies are still being produced, largely with wooden frames made from Ash, making it seem like a hand-crafted furniture workshop. Long may it continue.
Last night I watched the actor Martin Shaw retracing the route of the dambusters and taking a flight in one of the last two flying Lancaster Bombers. In doing so he achieved a childhood ambition. As flying has never been been my favourite pastime, he's welcome to it!  But I've always been interested in that period of history, and love to see these aircraft in the air.
The programme reminded me of a shoot I did for Top Gear, where a Honda Integra Type R was buzzed by a Spitfire. The car was photographed with several record breaking modes of transport – the Mallard train, the Stena HSS ferry, and a racing truck – and the Spitfire happened to be one of these.
This is probably one of the scariest shoots I've done – not least because I was expected to get the shot in one run as the Spitfire was very expensive to hire. I think it was around £700 for one fly-past. This was a discounted price too, as it was returning from an airshow in Weymouth.
It took place at RAF Duxford in Cambridgeshire, where the car was parked in the middle of the runway. Using a long lens, I followed the plane pretty much as a gunner would have done in trying to shoot it down. It must have taken place in seconds, though the plane seemed to take an age to cover the last few hundred metres.  The noise of the engine was fantastic, and I admit I ducked as it flew overhead! But I was fairly confident I had at least a couple of useable frames.
At that point the pilot radioed down and said, "That was great fun – do you want to do it again?"  Silly question really!
After the plane landed we asked the pilot how high it was as it flew over the car. He said around 15 feet. As I was looking down, I can't vouch for this – all I know is that it was pretty bloody close! Apparently as the plane was only travelling at around 120mph, he couldn't get any lower. I didn't challenge his reasoning.